Oregon State Fair Opens; Runs Through Labor Day
The Oregon State Fair has been an end-of-summer tradition in Salem since the 1860's. The 2019 edition kicked off August 23 with the usual variety of farm animals, fair food, and carnival rides.
Animals are one of the top three favorite items for fairgoers, according to spokesman Dan Cox. The list of critters is long, and includes sheep, goats, pigs, cows, chickens, horses, and more.
Cox said the farm animals are kind of like bridge-builders between urban and rural Oregonians. "Whatever barriers may exist in terms of how non-agricultural families relate to agricultural families, I think those barriers get lowered in an organic way at the Oregon State Fair," he said.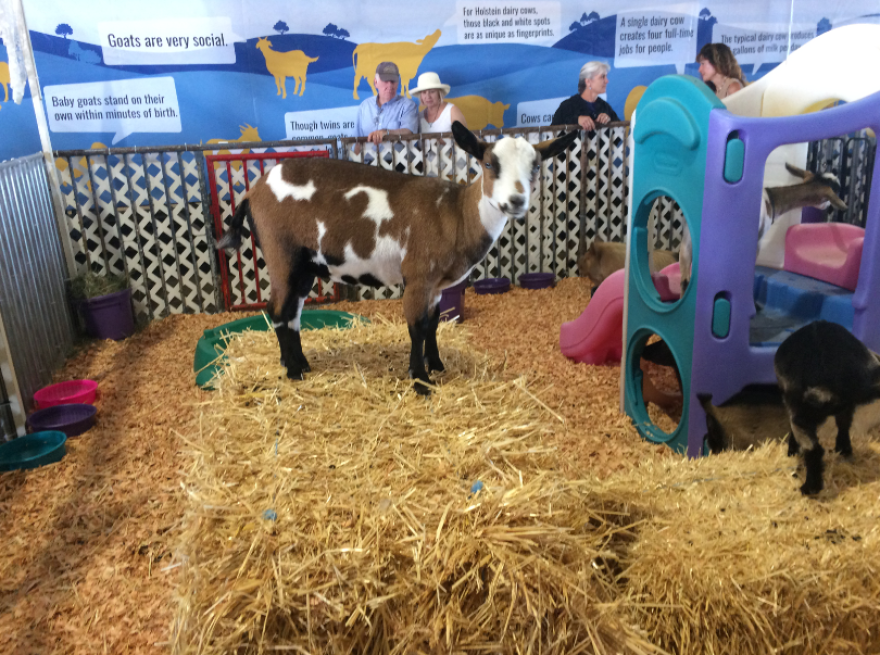 This year's Oregon State Fair runs through Labor Day, September 2nd. Fair admission is $8 for adults, $6 for children, and $1 for seniors. There are discounts available on certain days of the fair.