Deal Being Worked Out To Let DEQ Dispose Of Hazardous Materials From Burned Homes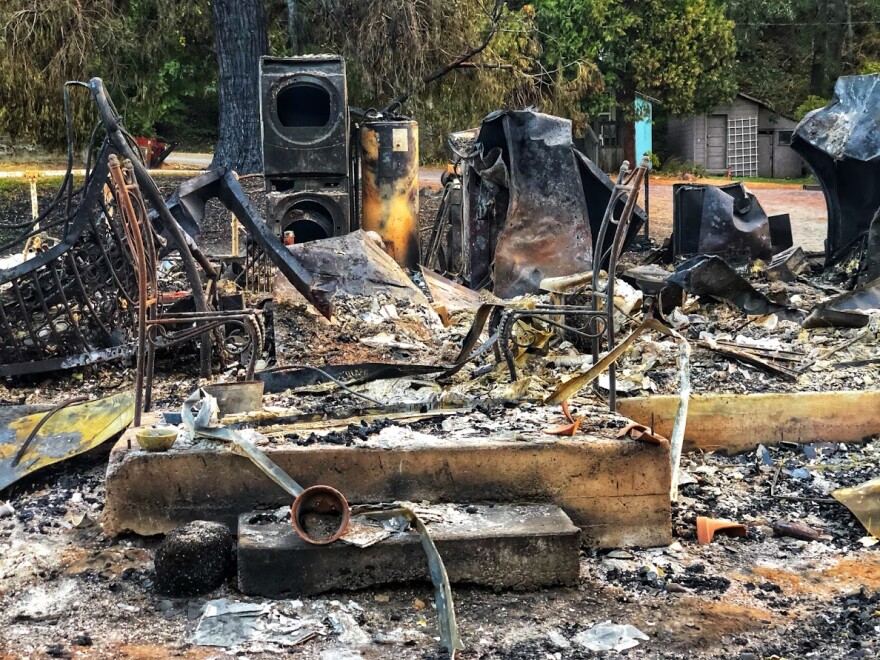 Returning residents of the McKenzie River Corridor are being urged not to clean up damaged or destroyed homesteads following the Holiday Farm Fire.
Lane County and the Oregon Department of Environmental Quality are working with state and federal agencies to arrange removal of dangerous materials at no cost to property owners.
Tim Laue of the McKenzie Community Development Corporation says it's hard for people coming back not to sort through the remnants of their homes, but asbestos, mercury, and other hazards in the ash pose their own risks.
KLCC confirmed with the State Joint Information Center that negotiations are being worked on among the agencies, including FEMA and the EPA. But it's unknown when they'll be finalized and if other areas will be served.
Copyright 2020, KLCC.