Benton County Doesn't Think It Belongs In 'Extreme' Level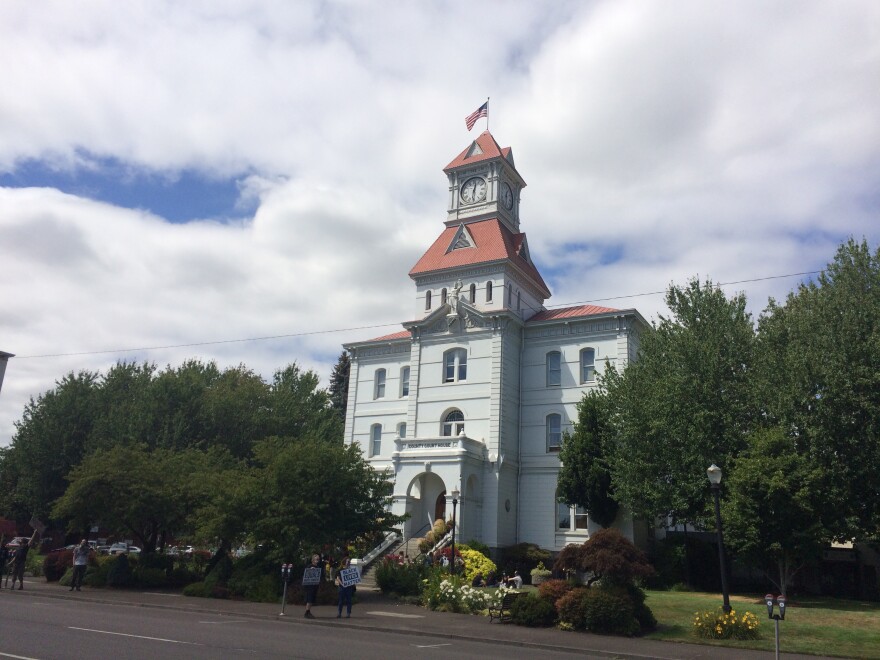 Benton County doesn't think it belongs in the "Extreme Risk" category of the state's coronavirus risk levels. They're asking the state to reconsider the way it determines those designations.
Just five Oregon counties are still considered "extreme risk." The designation comes with strict capacity limits on some types of businesses and bans indoor dining at restaurants.
Kate Porsche of the Corvallis/Benton County Economic Development Office told a Tuesday meeting of the county's Board of Commissioners that she's hearing from upset business owners.
"A lot of worry, a lot of angst. Some anger and frustration about Benton County's status," she said. The county is "kind of a donut hole," she added.
None of Benton's neighboring counties are in the same category, which leads many local business owners to suspect their regular customers are taking their business outside the county, to places like Albany or Newport.
City and council officials think the high number of tests administered to OSU students have contributed to the ranking. The number of positive tests is one of the metrics the Oregon Health Authority uses to determine county risk levels.

Benton County officials said they are planning to write to Gov. Kate Brown to ask her to consider new ways to determine risk levels.

But officials also said Benton County could be moving out of the "Extreme" category later this month even under the current metrics. They said data for the s0-called "warning week" last week indicate the county could be on track to move to the "High" risk category when new status levels are announced next week. The Oregon Health Authority had not publicly posted that data Tuesday afternoon.

Commissioner Xan Augerot said if restrictions are eased, the community should still exercise basic COVID-19 precautions such as social-distancing and mask wearing. "We're not completely out of the woods," she said. "I do believe we can open the doors further for our businesses, but we have to take all of these basic measures seriously."

Benton County, the city of Corvallis, and Oregon State University will hold a community webinar on Thursday, March 4 at 6 p.m. to discuss the county's risk levels. More information is available at this link.