Oregon Beaches Experiencing 'Blue Tide' Of Velella Velella
Beachgoers beware. The incoming tide is bringing in scores of jelly-like critters with distinct sails, scattering them across the Oregon coastline.
Evonne Mochon Collura is with the Oregon Coast Aquarium. She says these bluish-purple animals are either called "By the Wind Sailors" or by their Latin name Velella velella.
She adds they're predatory, using their tentacles to sting plankton.
"So while they do have a stinging capability it's not going to be as strong as something like a Man O' War," Mochon Collura tells KLCC.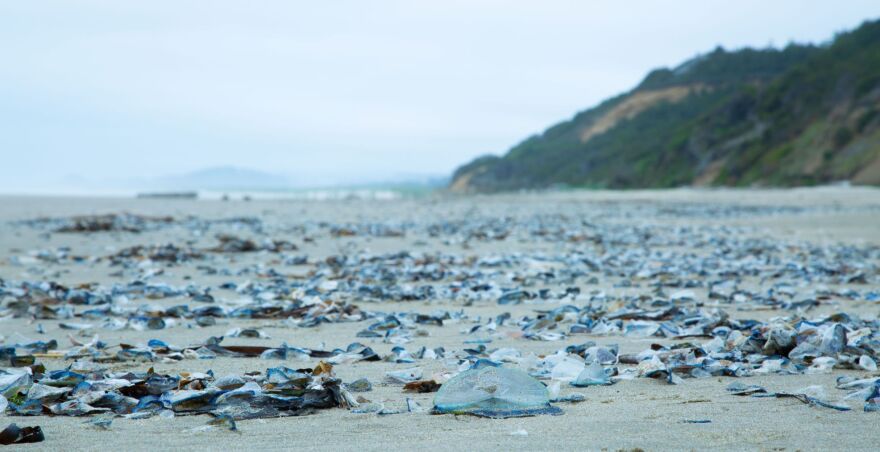 "But some folks might be sensitive, so really there's no pronounced hazard like you would associate with other jellies, but if someone has sensitive skin then they could have a slight reaction to touching the tentacles."
Once ashore, the hapless velella shrivel up and lose their color. People often mistake them for plastic.
Strong winds during spring and summer sometimes cause mass strandings of these creatures.
Copyright 2019, KLCC.