PeaceHealth Postpones Some Surgeries At Riverbend Hospital Because Of COVID-19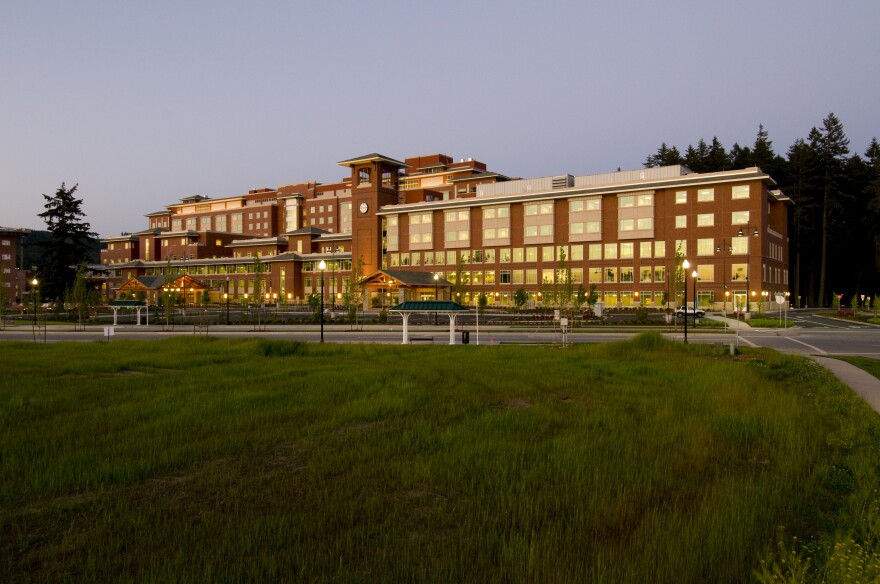 PeaceHealth's Sacred Heart Medical Center at Riverbend announced they're halting elective and scheduled surgeries for Tuesday because of an increase in COVID-19 patients. The hospital's had to expand their COVID-19 units to add more space.
Dr. James McGovern, Chief Medical Officer for PeaceHealth's Oregon Medical Network, said the decision was made Monday morning after seeing a spike in both ICU and non-ICU cases related to COVID-19. Further delays of elective surgeries will be determined on a day to day basis. McGovern expects the surge to continue for the next four to six weeks.
"The number of COVID ICU patients was really growing out of the space that we had allotted and with that move, and a number of other ICU non-COVID patients, we had to move to creating a small ancillary ICU in our postoperative area," he said.
McGovern is urging the community to follow Oregon's reinstated mask mandate, that went back into effect for all indoor public spaces on Aug. 13, and to get vaccinated.
As for patients with surgeries that have been delayed he said the hospital is working to notify them and patients can also reach out to the surgery offices for more information.
"We understand that when we say cases are 'elective' they're not really a choice for a lot of people, that they need those surgeries for underlying medical conditions, so while we need to slow down and delay some cases we're also going to work very hard to get the people who need surgery the most urgently back on the schedule as quickly as we can," he said.
While the hospital isn't currently facing any shortages in response to the surge in cases, McGovern said they may see a shift in supply for COVID-19 test kits.
Oregon Health Authority reported 4,396 new confirmed and presumptive cases of COVID-19, Monday afternoon. This number includes new infections overt a three day period. There were 14 new deaths, raising the total death toll to 2,949 people.
Lane County Public Health reported 292 new cases since Sunday. 74 people are currently in hospital, with 22 of those individuals being in the ICU. Out the number of people in hospital, 44 are Lane County residents. The number of infectious individuals is 1,182.
Copyright 2021 KLCC