Oregon State Falls to Oklahoma State in Season Opener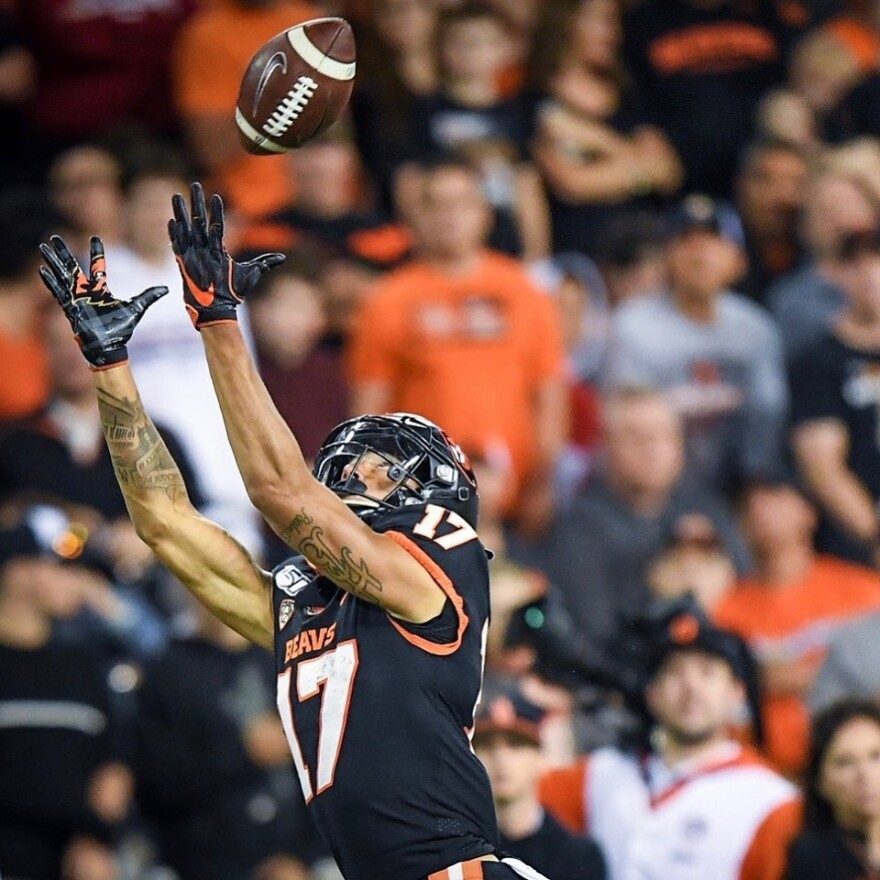 Oklahoma State proved too much for Oregon State in their 2019 football season opener on Friday, falling 52-36 to the Cowboys in Corvallis.
Returning Oregon State quarterback Jake Luton completed 23 of 42 passes for a total of 251 yards, while wide receiver Isaiah Hodgins had nine receptions for 170 yards and two touchdowns.
The Beavers travel to Hawaii to take on the Rainbow Warriors next Saturday.
University of Oregon opens their season Saturday in Dallas as they face Auburn. The Ducks are predicted to win the PAC-12 North. They come into the season as a No. 11 pick overall. Saturday's opponent, Auburn, start their season ranked No. 16.
The Ducks-Tigers match-up, which is the only top 25 match-up this week, is at 4:30.
Copyright 2019, KLCC