Electric Car Industry And Advocates Say It's Time For Cities To Rev Up EV Infrastructure
Cities need to plan ahead to accommodate the growing demand for electric vehicles (EVs). That's from a Eugene-based manufacturer and a state public policy group. As KLCC's Brian Bull reports, Arcimoto and OSPIRG jointly announced a new report today.
Last year, 200,000 EVs were sold in the U.S., nearly double the amount sold in 2015. OSPIRG and research partner Frontier Group estimate Eugene could see 12,000 EVs on local roads by 2030.
OSPIRG's Charlie Fisher says they're making the case for officials to increase the number of public plugs more than tenfold.
"We see this as a positive report, there's lots of opportunities for the City of Eugene to seize upon, to really get us to where we need to be," Fisher tells KLCC.
"And now's the time to act."
Mark Frohnmayer is President of Arcimoto, which has manufactured 13 EVs since it opened its current factory. With plans to greatly ramp up production next year, Frohnmayer hopes local leaders review the report and plan ahead.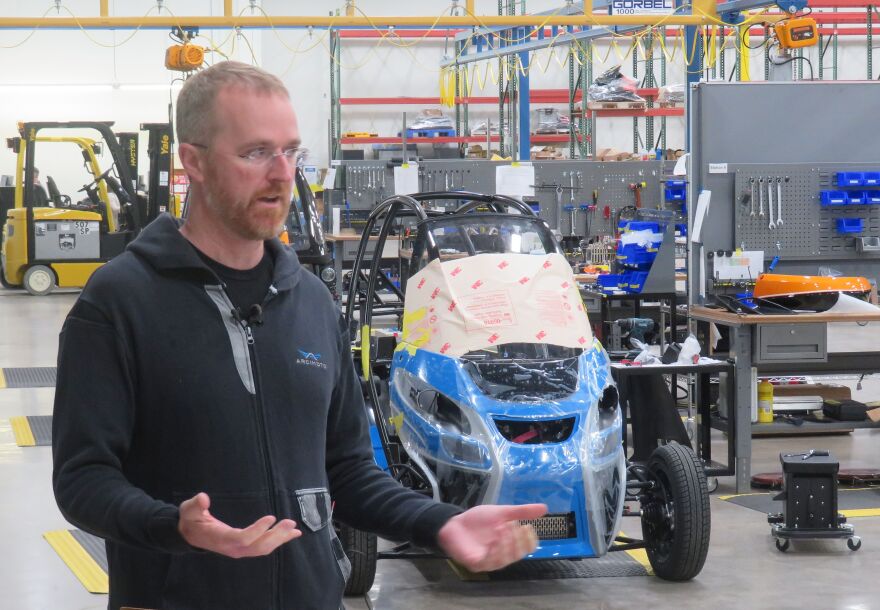 "Understanding this problem of where do we actually fuel up the next generation of vehicles, is a pretty critical one for them to understand," says Frohnmayer.
"So, I would look at all of our transportation officials as a good first start."
Arcimoto has 2400 pre-orders for its three-wheeled EVs already, with more than a hundred from Eugenians.
Copyright 2018, KLCC.