For Eugene Commuters, A Four-Week Detour As Crews Work On I-105 Ramp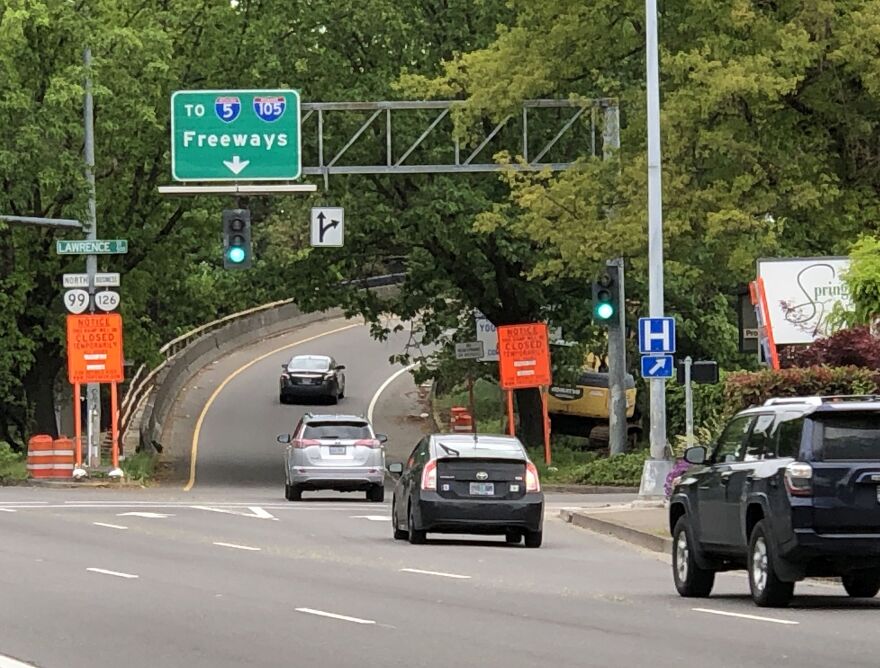 After a two-month reprieve, construction crews will finally shut down a major route that'll affect Eugene traffic beginning Monday.
CLARIFICATION: An ODOT spokesperson says one, not both lanes, will be closed starting 5/20/19.
The Sixth Avenue on-ramp for Eastbound 105 will close for four weeks, as work to construct a bridge rail and seismic reinforcement gets underway.
ODOT spokesperson Angela Beers-Seydel says this will all result in safer -and stronger- commutes.
"These are bridges that were built in the late 60s, early 70s," says Beers-Seydel.
"And they're really reaching the end of their lifespan. When we're done, we'll have a much more seismically resilient structure."
The Seventh Avenue on-ramp for Eastbound 105 will also close one of two lanes starting Monday, though that will last just ten days.
Copyright 2019, KLCC.