A Sacred Meteor To Be Celebrated, Blessed, Through New Art Installation
Friday morning, a Native American blessing ceremony will be held at the University of Oregon's Straub Hall. As KLCC's Brian Bull reports, it's for art commissioned to commemorate an out-of-this world object.
Westerners call it the Willamette Meteor. But the Clackamas people call it Tomanowos. The original meteor was carried to the region by glacial activity 15,000 years ago. Native people deemed it sacred, but were driven off by colonization. In 1902 it was discovered by developers, and ended up in the American Museum of Natural History in New York.
Artist Garrick Imatani says he's done a wall painting, a series of photos, and a cast aluminum sculpture of the meteor based on 3-D scans. He wants people to know of its relevance to Oregon tribes.
"This object has a whole another history to it, has a whole 'nother story," Imatani tells KLCC. "Here is this extraterrestrial object, it's not even of this planet, and yet it still becomes a container for the fraught politics of the American West."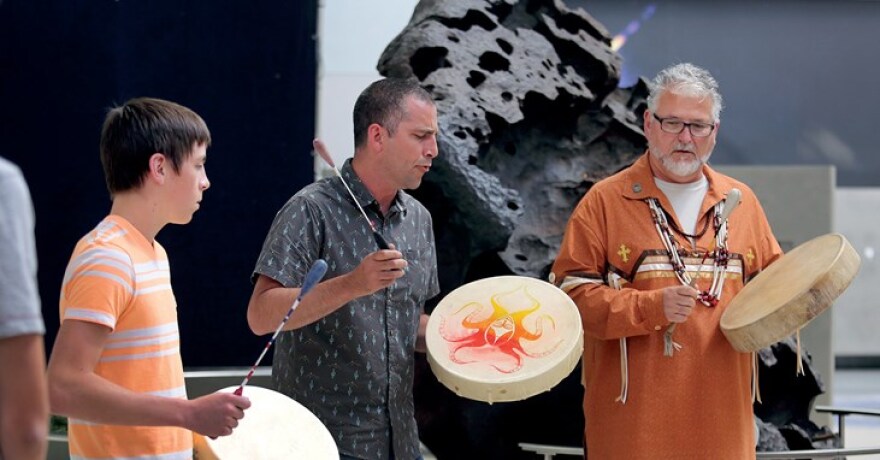 The Confederated Tribes of the Grande Ronde hold annual ceremonies with Tomanowos, as part of a deal worked out with the museum.
Copyright 2018, KLCC.