Eugene's Historic Civic Stadium Burns To The Ground
A fire broke out at Eugene's Civic Stadium around 5:30. Crews responded immediately, but were unable to save the structure. Reporter Desmond O'Boyle spoke with Rachael McDonald, who was at the scene.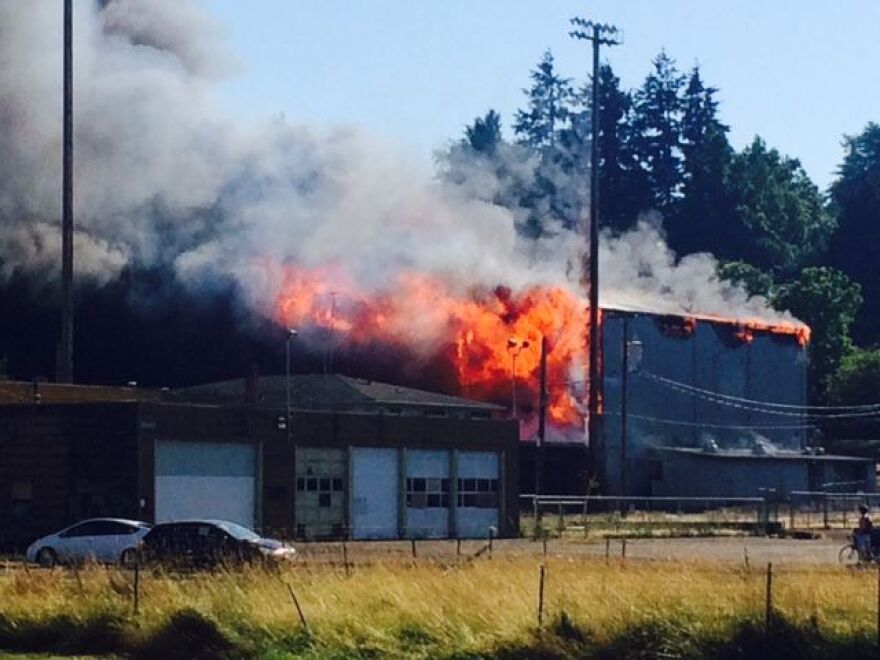 The Eugene Civic Alliance, a private non profit group completed the purchase of Civic Stadium last April in a $4.5 million deal involving Eugene School District, the city of Eugene and Market of Choice. At the time, Eugene Mayor Kitty Piercy said the stadium's future is bright because of the deal. The 78-year old stadium was funded by city voters in 1938 during the Depression. The federal Works Progress Administration provided labor. Local lumberyards donated materials. The Stadium was used for high school football and graduations, rodeos, and minor league baseball.
copyright, 2015 KLCC