Four Pre-teen Boys Allegedly Started Civic Stadium Fire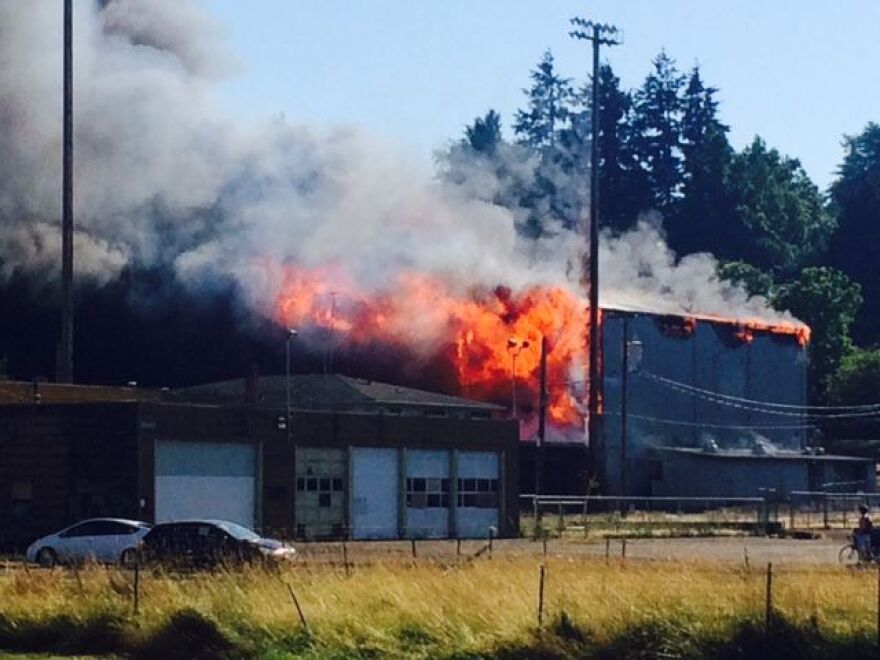 Four boys will likely be charged with 2nd degree arson for causing the fire that destroyed Eugene's Historic Civic Stadium Monday. A fifth boy came to police Wednesday morning.
Witnesses had reported seeing a group of boys around the press box at Civic before the fire Monday evening. Eugene Police Detective Steve Williams says three of the boys are 12 and the other is 10 years old. He says they didn't give him a reason for setting the fire.
Williams: "I don't know if you've talked to a 10 or 12 year-old boy and you don't get a whole lot of rational information out of em and that's kind of what it was. Why did you do that? I don't know."
Williams doesn't think they meant to burn down the grandstands.

Williams: "The boys, I don't know if they understood the full magnitude of what it was. I think they realized, I'm sure they knew what they did was not good."
The fire was started with a lighter and debris in the press box. The boys say they tried to put it out and then ran away when the fire started to grow out of control. It's up to the courts what the consequences will be for the boys. Williams says their parents are cooperating and the investigation is ongoing.