Whole Foods Breaks Ground In Eugene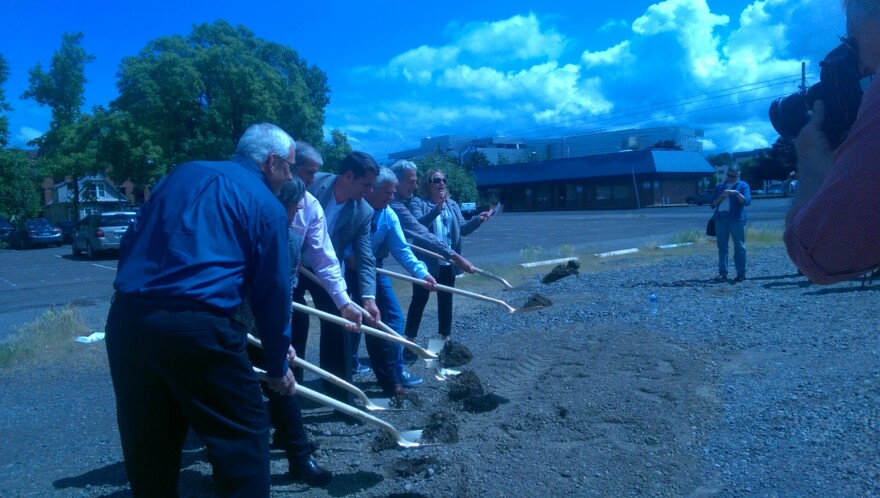 Whole Foods is finally coming to Eugene. Officials held a groundbreaking ceremony Wednesday downtown.
There was a Whole Foods proposed at the same location at East Broadway and High in 2007, but it didn't work out. This time, Joe Rogoff, Regional President for Whole Foods Market in the Pacific Northwest says is different. He says the company isn't getting any special tax breaks. And he thinks the revitalized downtown will benefit. Rogoff says other natural grocery stores may have to step up their game once Whole Foods is here.
Rogoff: "They'll all find ways to get better, which serves the community. And, my hope is that we keep more food dollars local and that people step up to healthier, more sustainable food."
The 34-thousand square foot store will open in spring of 2016. Rogoff says a fair will be held for local producers before opening day. The company says the Eugene store will create about 150 new jobs.