Springfield City Council Deliberating Future Of Mobile Home Park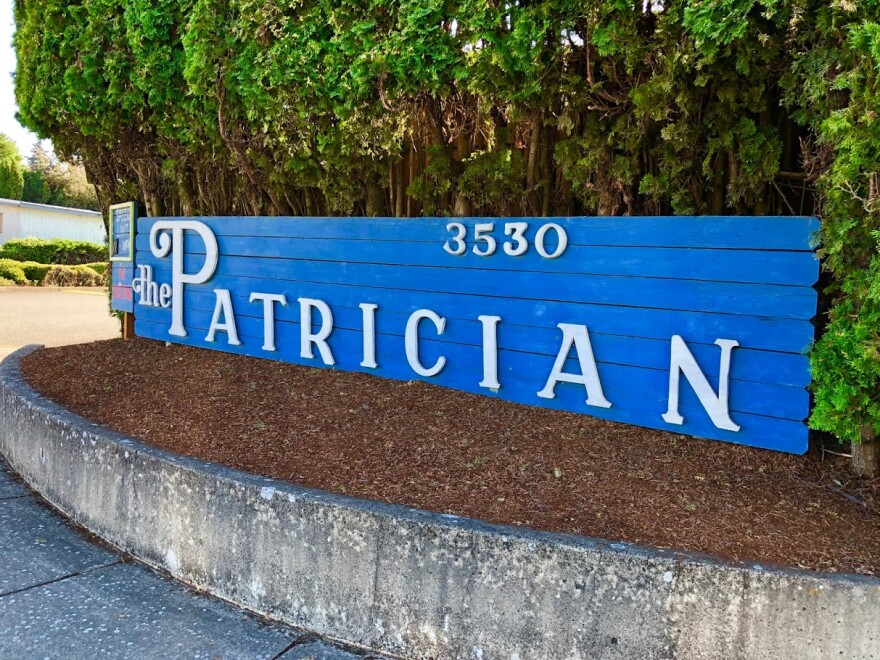 Note: An earlier version of this story suggested a vote could happen tonight (9/16/19), but a city official says such an action will take place at a later meeting. KLCC regrets the error.
Monday night, the Springfield City Council is giving a second reading on a rezoning request for the Patrician Mobile Home Park. The owner, Urban Transitions LLC, wants the site rezoned for commercial development. Many tenants worry they'd be thrown out onto the street.
Tim Morris, Board President of the Eugene Springfield Tenant Association, acknowledges the owner's plans have been discussed for nearly a decade. But he says it's not always been well publicized and he worries what will happen should rezoning be approved.
"The next step would be that the owner would give notice to the residents," Morris tells KLCC. "They would have a year to move out or find another opportunity, it's not going to be the biggest surprise.
"Talking with some of the residents myself, even with a year of saving every penny that they could, it's just not going to be enough to be able to find new or different housing."
Earlier this year, the Springfield City Council's Planning Commission recommended denying the rezoning proposal.
Copyright 2019, KLCC.