As Pandemic Rages On, Safety-Minded Businesses Deal With Rebellious Customers
Across the world - including the Eugene-Springfield area - businesses are trying to keep customers and staff safe by observing pandemic protocols. But many are coping with rude and defiant customers who ignore social distancing, or become aggressive when prompted to wear a face mask.
Enter Wild Birds Unlimited on Willamette Street, and you'll be cheerfully greeted. You'll also be asked to sanitize your hands or wear gloves, keep six feet apart from other customers, and wear a face mask.
Store Manager Tiffany Gilmore said she's recently had a couple mock those safety standards, with the husband pretending to use hand sanitzer then slapping his palms together close to her face. The wife also ridiculed her for trying to enforce the rules, and threatened to talk to the store owners.
Why did they act in such a way?
"Because we're telling them to do something that they don't want to be instructed to do. Probably that they're wealthy, and probably their political views, they don't think this is real."
Gilmore says there's always two to three customers every day who challenge the patience of the employees. The ongoing negativity prompted the owners to issue a statement, calling for civility and cooperation to keep people safe and Wild Birds Unlimited open.
Locals have since emailed supportive messages in response to the store managers' situation. Gilmore showed a binder full of printed emails, "enough to make a book."
Thankfully, Wild Birds is doing well in spite of the COVID-19 pandemic and rude patrons.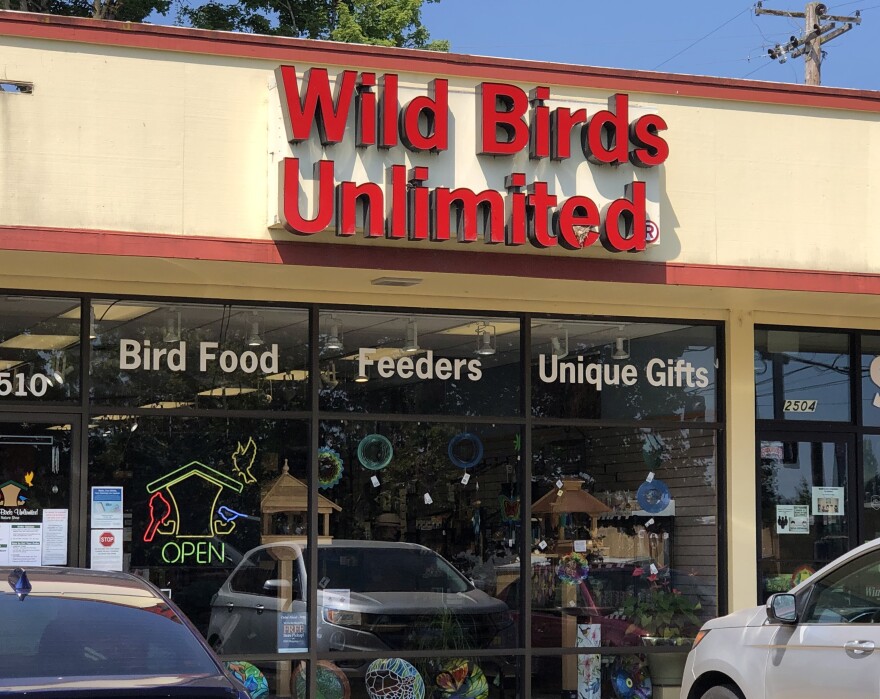 "Business is great, but people need to know, that it takes one customer to ruin your entire day."
Gilmore says given their small staff of just seven people, one case of COVID-19 could shut them down. So customers are urged to be kind and cooperative.
Across the region, stores, restaurants, and other businesses are also dealing with customers who refuse to wear masks or socially distance.
Brittany Quick-Warner is CEO of the Eugene Chamber of Commerce. She said some establishments are trying to curb the spread of the coronavirus by having a worker at the entrance, to encourage compliance with safety standards.
"And those employees…they're being exposed to people who maybe don't think that wearing a mask is appropriate thing for the government to tell them to do, and so they're going to take it out on some of those employees."
Quick-Warner added state lawmakers are exploring liability protection for businesses trying to keep workers and customers safe.
In some cases across the U.S., workers have been physically threatened or spat on by irate customers. Many violators have been arrested or shamed through social media.
Copyright 2020, KLCC.