Oregon Secures Grant To Focus On Improving Postsecondary Education For Students Of Color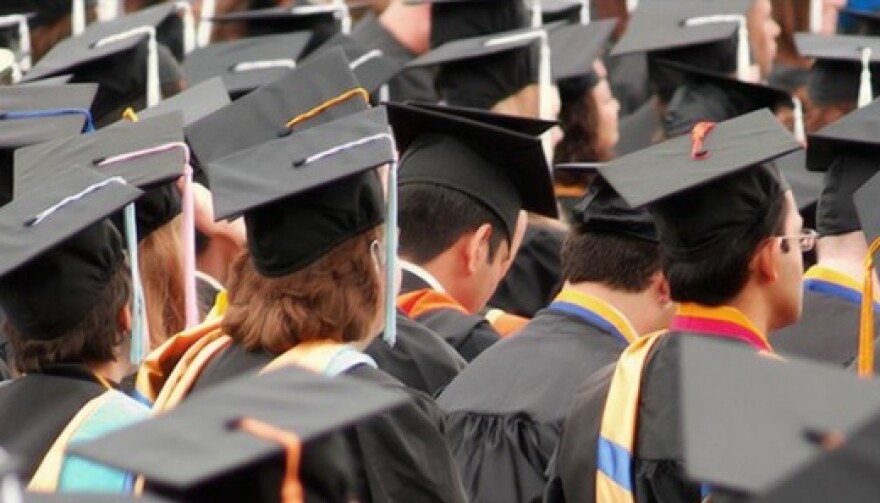 Higher education officials in Oregon will use a new grant to work on improving graduation rates for students of color.

The current numbers are stark. Just 30 percent of the state's Hispanics achieve a postsecondary degree, according to the Oregon Higher Education Coordinating Commission, or HECC. For African-Americans, the rate is 46 percent. And for Native Americans, it's 34 percent. That compares to an overall rate of 52 percent.

Now, education leaders will have some more resources at their disposal to try to close that gap. That's thanks to a $689,000 grant from the Lumina Foundation, an Indiana-based organization that aims to improve access to higher education.

Oregon will use the money to conduct research into why students of color fail to complete a degree, as well as the obstacles for those students to return to school at a later date. Ben Cannon, the executive director of HECC, said financial barriers are among the most common for students of color. "Those often aren't just the cost of tuition, but the cost of supporting oneself in housing, food, transportation and quite possibly supporting one's family as well," he said.

Cannon said people of color are also more likely to experience feelings of exclusion or marginalization at institutions of higher education. "A student who does not feel like he or she belongs at an institution is unlikely to be successful," he said. Some of the grant money will go to community-based organizations to provide support to students in a culturally-specific way.