Large Eugene Crowd Remembers Homeless Deaths in 2019
Over one hundred people gathered in Eugene last night to hold a vigil for those who have lost their lives while living on the street.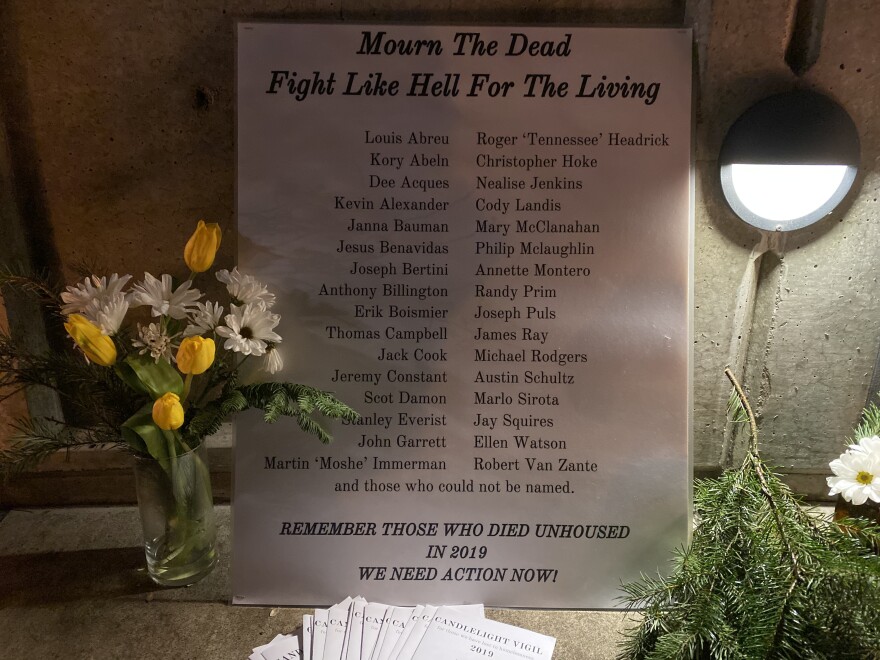 After the Soromundi Lesbian Choir sang, a community member read the names of each homeless person who died this year.
Event organizer Jason Gonzales says the vigil was created in response to the city council not doing enough to address homelessness.
"When we have police spending unknown amounts of our city's resources every day, harassing homeless people on the streets and we have business owners spending hundreds or thousands of dollars to put planters in front of their windows to drive out homeless people, I think what it shows is [that] we have the capacity to respond now," said Gonzales. "But instead, we're spending that money elsewhere and not looking at this real crisis on our streets."
According to event organizers, three people experiencing homelessness died in 2018 and more than 35 people have died in Lane County this year.