An End Is In Sight For Crews On Sweet Creek Fire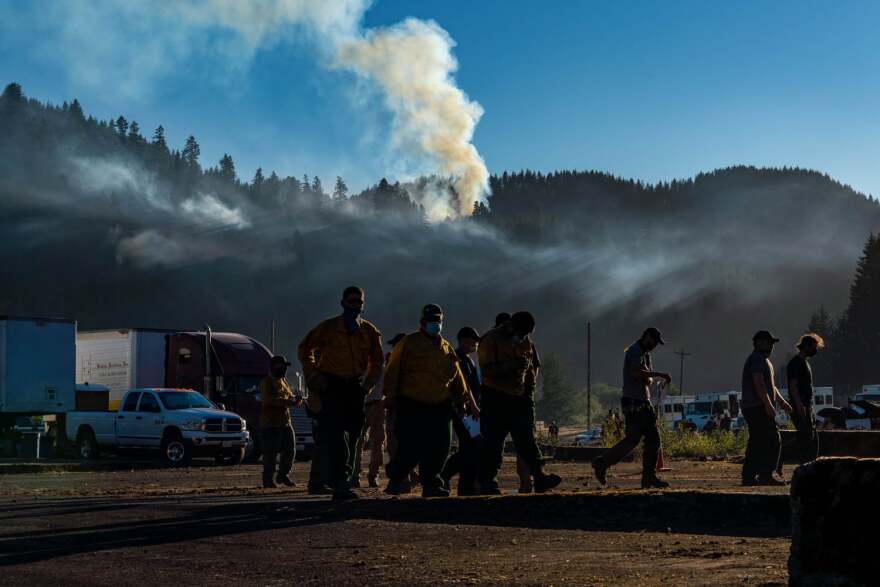 Officials seem confident they've got a handle on the Sweet Creek Milepost 2 fire near Mapleton. As of this Thursday evening it was at 382 acres and 45% contained.
At a briefing Thursday, Craig Pettinger, Operations Section Chief trainee with the Oregon Department of Forestry, described how crews have shored up lines around the fire. He said burnouts may produce additional smoke, but that should drift away by the end of the day.
"We want to thank the community and all the supporters in the area." Pettinger said. "Hopefully, we'll get this wrapped up and be out of everybody's hair by next week."
With Labor Day weekend, traffic is expected to increase through Mapleton on Highway 126, officials ask travelers to allow extra time, drive slowly and be cautious of fire traffic.
Sweet Creek Rd. is closed at Highway 126. Evacuation orders remain in effect. More info:
https://www.lanecounty.org/news/sweetcreekfires
Copyright 2020 KLCC.