Evacuation Orders And Acreage Numbers Lowered On Sweet Creek Fire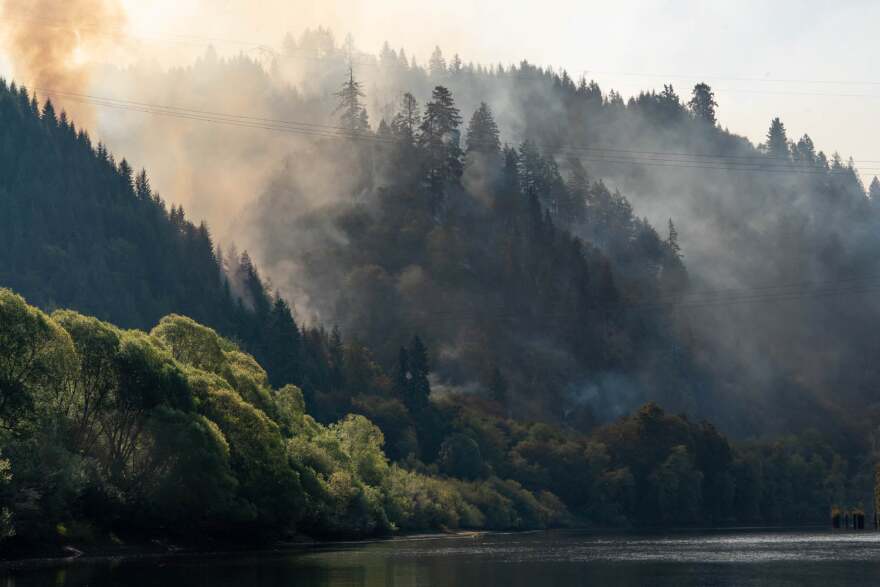 Evacuation levels were lowered Friday for residents affected by the Sweet Creek Milepost 2 fire near Mapleton.
Hadsell Creek Rd. has been changed to a level 2 – set—evacuation level. Sweet Creek Rd. is at level one – be ready-- and Bernhardt Creek and Duncan Island Rds. are no longer under evacuation orders.
Also on Friday, fire managers adjusted the estimated size of the fire to 307 acres. It was reported earlier Friday that the fire was 382 acres, but as the day went on field observers were able to get more detailed information about the fire perimeter in the steep terrain and dense vegetation. The fire is estimated to be 45% contained.
Traffic is anticipated to increase through Mapleton along HWY126 on this holiday weekend. Travelers should allow extra time, drive slowly and be cautious of fire traffic.
There may still be visible smoke in the area for the next several days.
More info on evacuations and road closures: https://www.lanecounty.org/news/sweetcreekfires