EPD Investigating Collision That Injured SEHS Students
Two South Eugene High School students are in the hospital following a collision in front of the school earlier today.
(Note: this story has been updated as of 5:39pm, 6/4/21.)
Eugene Police say a sedan traveling westbound on East 19th Avenue was turning into the front SEHS parking lot and collided with a pickup truck that was headed eastbound. Two nearby students on the sidewalk were struck. After medics and police responded, the two were taken to a hospital with non-life threatening injuries. The incident happened at 11:23 this morning.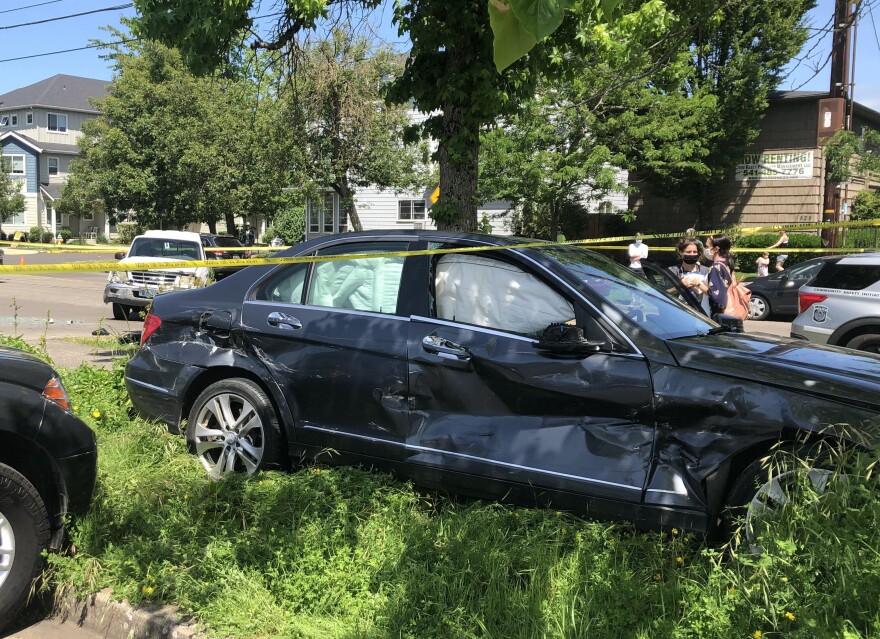 A 4J notification says the students' parents have been notified. The involved vehicles have been towed away from the scene.
Eugene Police had closed off 19th Avenue between Mill and Patterson streets while they investigated. As of this afternoon, that area has since re-opened.
An EPD email released at 5:39pm says a third vehicle parked in the SEHS parking lot also sustained damage when it was subsequently struck following the collision of the sedan and pickup truck.
KLCC will provide updates to this story as more information is gathered.
Copyright 2021, KLCC.