OHA: Lane County healthcare is in good shape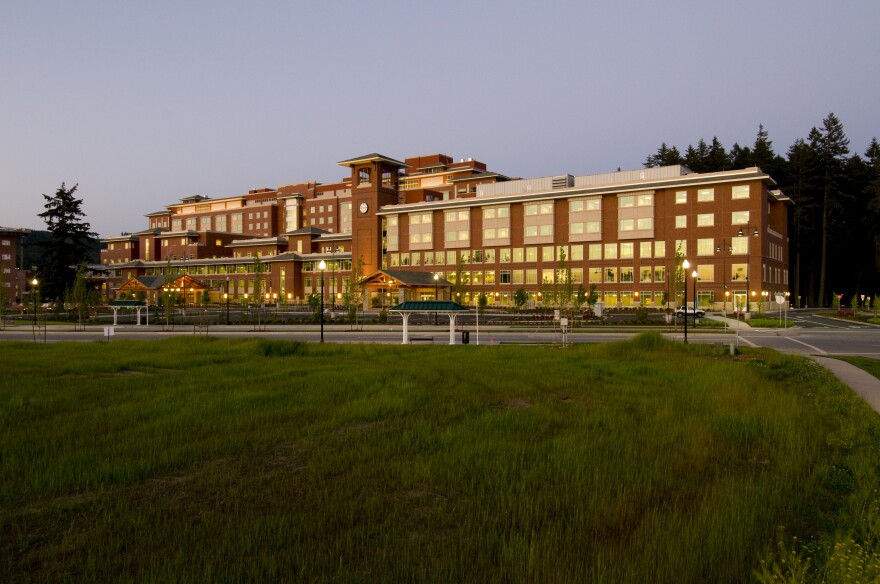 Monday is the deadline for healthcare workers in Oregon to be fully vaccinated against COVID-19, but state officials don't expect noticeable staffing gaps in the southern Willamette Valley.
Although as many as 15 percent of healthcare workers in Lane County were not fully vaccinated as of early October, Dr. Tom Jeanne with the Oregon Health Authority said the number of people who may be leaving their job here is low.
"I think there certainly are some areas," he told KLCC, "especially in rural parts of the state, where smaller hospitals, clinics and other healthcare settings may have some immediate shortages that they're already thinking about how to deal with. OHA is concerned about that and is doing what we can to help support them and potentially help fill any gaps."
Jeanne said many healthcare systems report more than 90 percent of workers are vaccinated. Lane County has the second highest number of healthcare workers in the state, with a vaccination rate above Multnomah County, which has the most employees in healthcare.

OHA provides dashboards on vaccination rates in healthcare by county and by medical license type here. The information is updated once a month.