Semple Officially Launches Bid For Second Term For Ward 1
Eugene City Councilor Emily Semple is after a second term. As KLCC's Brian Bull reports, she kicked off her re-election bid today.
Semple represents Ward 1, and is council president. She says with one term under her belt, she has experience and relationships that make her even more effective.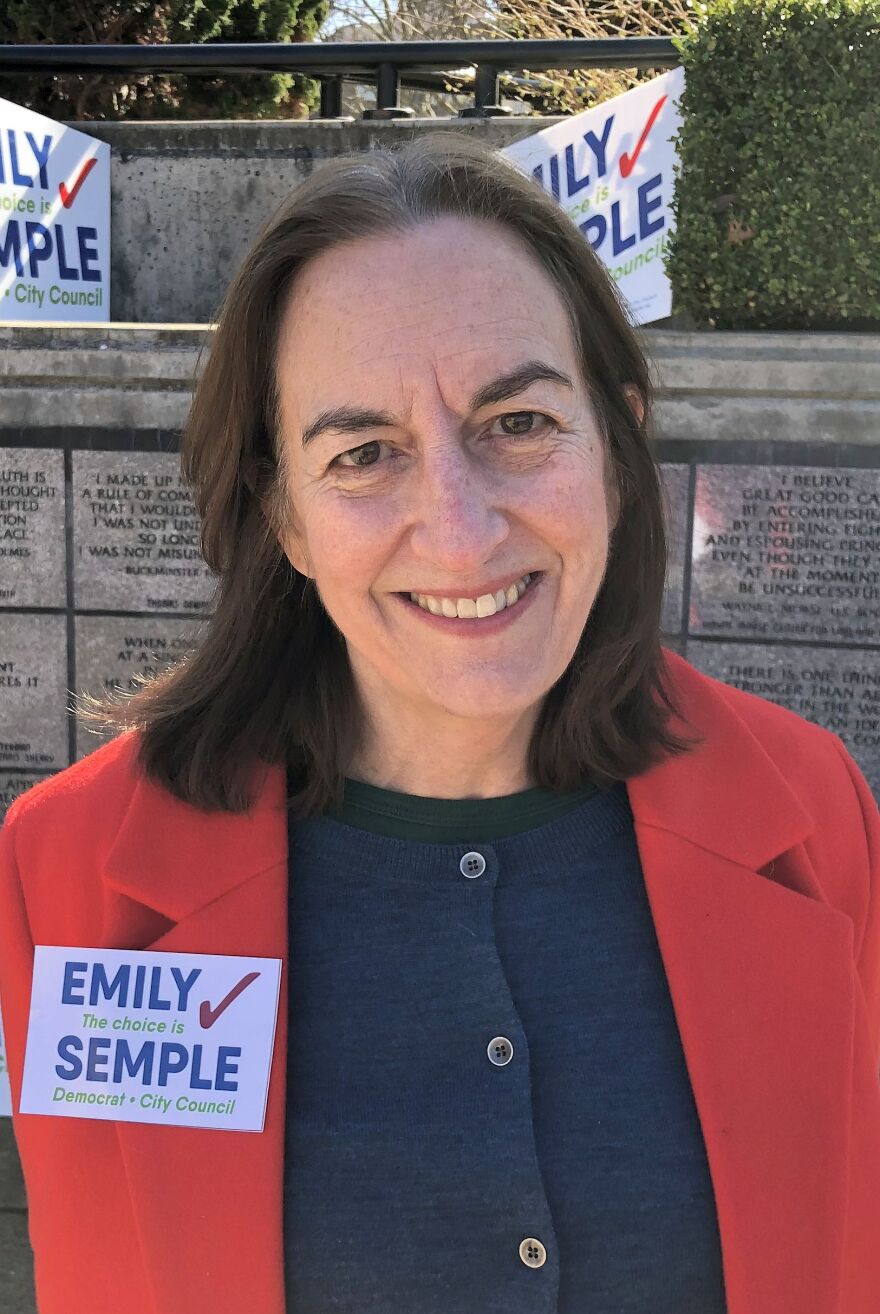 Semple says banning single-use serviceware and expanding a plastic bag ban are two things she's helped accomplish in her first term. She says progress on Eugene's homeless issue is another bright spot.
"There's things happening, locations for shelter and day center, that are about to be revealed, so I'm excited about that," she tells KLCC. "Just continuing to be a voice and continuing to get money for the projects. Working to implement the ten strategies of the TAC report. We have made some differences, it's never enough."
The Dusk-to-Dawn camp has also expanded its capacity, and Semple has also pledged to further address environmental issues as well if re-elected.
Semple did upset some locals last fall after saying a homeless protest camp was engaging in "terrorism". She has since apologized.
Five others have filed for Ward 1. The primary is scheduled for May 19th.
Copyright 2020, KLCC.