Lane County Official: McKenzie River Rebuilding Efforts Will Take Time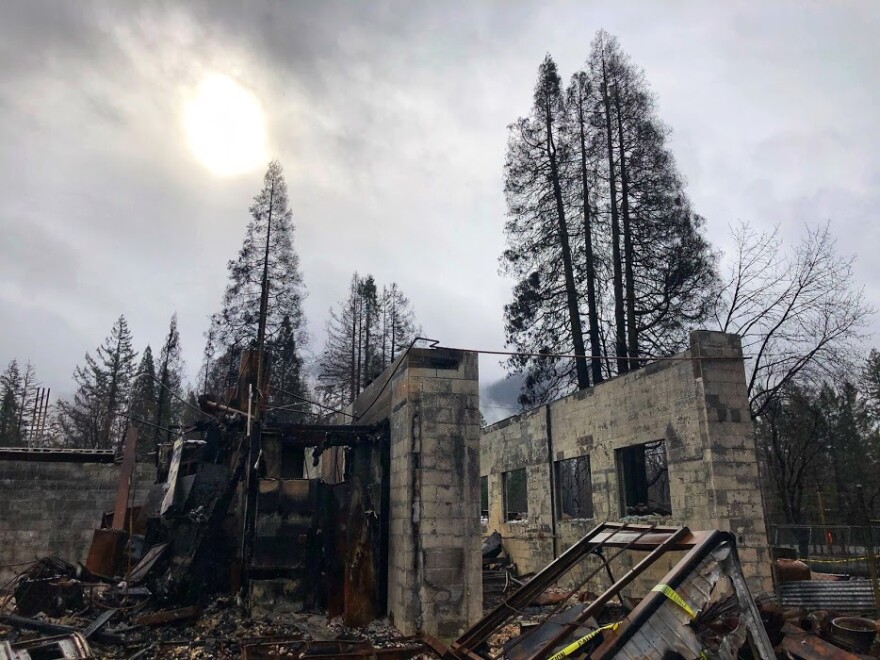 Rebuilding across the fire-ravaged areas of the McKenzie River Corridor proceeds at a modest pace. As one official pointed out to KLCC, residents face a number of challenges.
Hundreds of homes went up in flames during last September's horrific Holiday Farm Fire. Keir Miller is Lane County's Land Management Division Manager. He said on the national average, there's a 25% rebuild rate after five years. The rate's a little better on the West Coast, but Miller warned there's still a number of houses – and residents - that won't be back, for several reasons.
"Financial, obviously. Perceptions of risk. Individuals just choose to – for whatever reason – move out of the area. Maybe they were getting ready to leave."
For the McKenzie River area, building permits for 133 single family dwellings have been submitted, with 44 of those in review. All 66 permits for emergency temporary RV permits have been issued for the same region.
Miller said his office re-opened in June and is willing to help McKenzie River residents with the permit process.
"Oregon's a special place and part of the reason it's a special place is because of some of the restrictive land use laws," explained Miller. "The McKenzie is the sole source of drinking water for the City of Eugene, there are environmental overlays up there, there's a lot of flood plain and riparian regulations. So it's a complex regulatory landscape that a lot of these folks unfortunately find themselves trying to navigate."
Miller said the Oregon legislature recently passed House Bill 2289, which will lift some regulatory hurdles. He added labor and material costs, and a shortage of contractors is also complicating rebuilding efforts.
Copyright 2021, KLCC.