Hospital Decision To Layoff Health Care Professionals "Disappoints" Union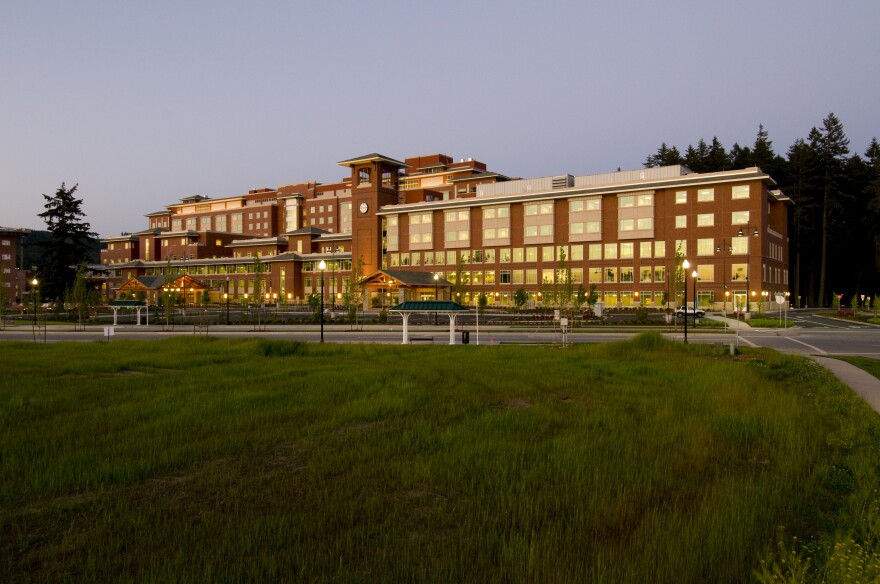 PeaceHealth Oregon has confirmed plans to cut 40 jobs across their four hospitals in Lane County. This over strong objections from the union representing hospital workers. As KLCC's Tiffany Eckert reports, many of the positions being eliminated are in the area of child delivery.
SEIU Local 49, the union that represents 28 of the affected workers, received notice of the hospital's layoff plan last week. Obstetrics technicians, orderlies and patient team support positions are on the chopping block, says union spokeswoman Tara Noftsier.
"We're disappointed given the history of PeaceHealth issues regarding staffing and the various complaints filed with Oregon Health Authority," Noftsier says. "We're not sure how new mothers and babies are going to get the care they deserve with these staffing cuts."
In a statement, the hospital says they're transiting to a model in which "certified surgical technologists support Labor & Delivery suites."
The union has requested additional talks.