TRACE Teams Went Knockin' To Test Random Eugene Neighborhoods For Viral Infection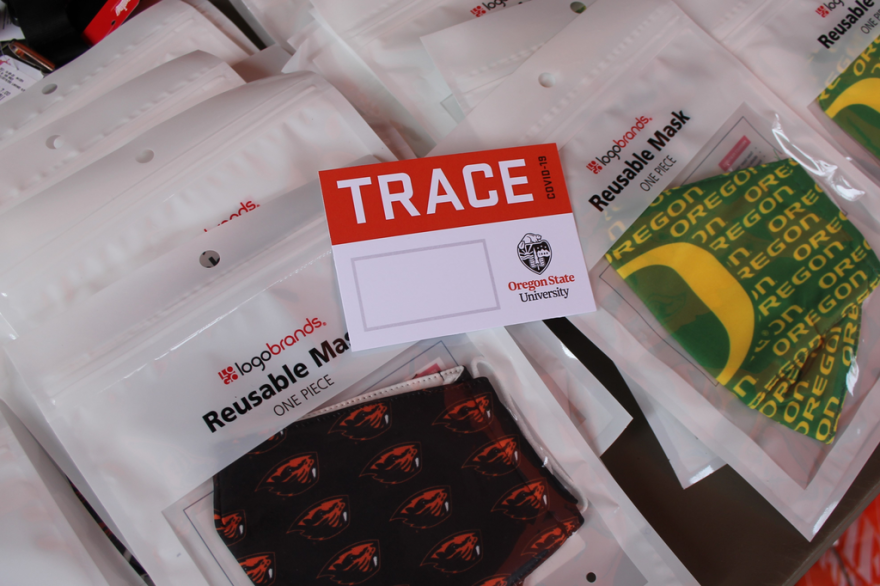 Over the weekend, hundreds of randomly selected Eugene households were approached to participate in a community COVID-19 testing effort. The TRACE project is expected to provide an estimate of the viral infection rate within city limits.
Donning masks with their school insignias, students from Oregon State University and University of Oregon joined health professional team leaders to knock on doors and invite residents to "self-collect" a nasal swab sample for testing.
"We had people who were enthusiastically, 'Yes! Let's do this right away!' and others you know, who declined to participate."
Jeff Bethel is an associate professor at OSU and co-director of the TRACE Community project. He said some of the students are working on degrees in Public Health.
"Many of them just want to give back," said Bethel. "They want to contribute. They see an opportunity to help their community. They've taken this seriously."
Bethel said Eugene's test sample results and TRACE response-rate data should come out early next week.