Book Review: Du Iz Tak?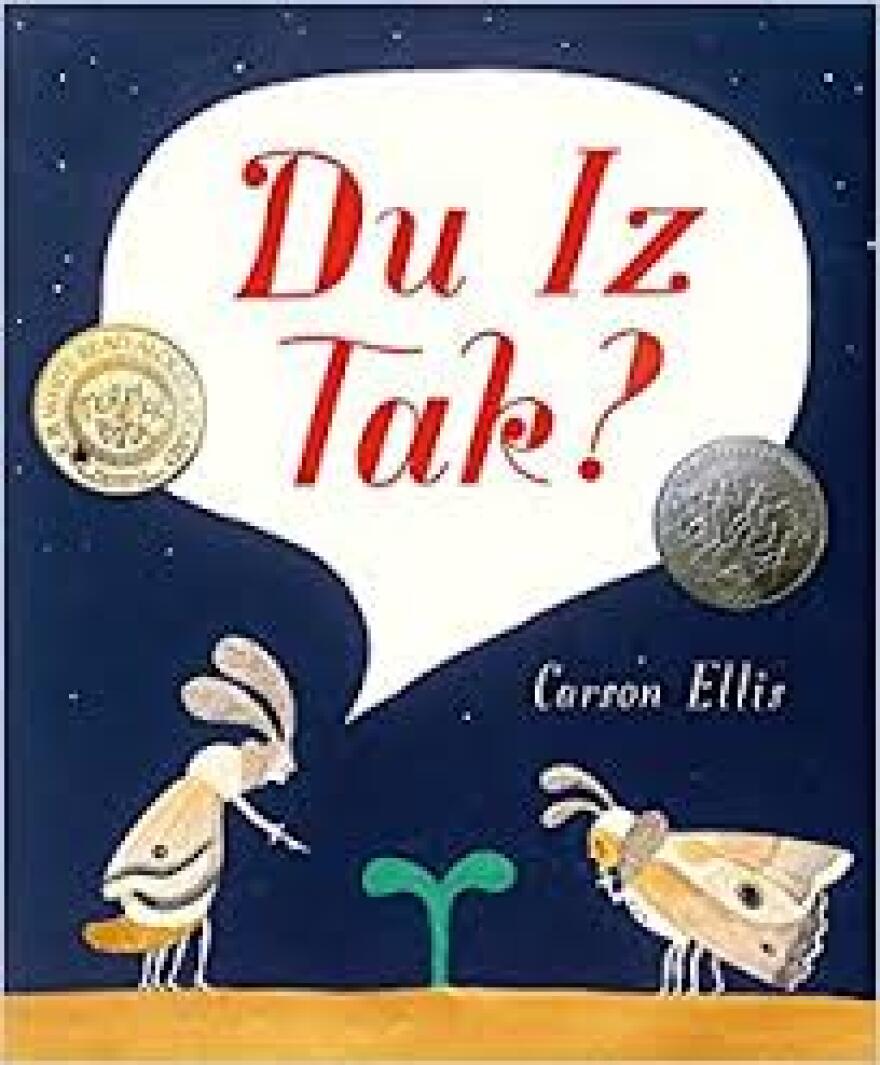 This is KLCC. I'm Connie Bennett, Director of Eugene Public Library, with a book review of "Du Iz Tak?" by Carson Ellis.
I was recently shopping for a gift for a child and ended up gravitating, as one does, to a local bookstore. There I was surprised and enchanted by "Du Iz Tak?" the creation of Portland author/illustrator Carson Ellis, which won honorable mention in this year's Caldecott Awards.
The delightful illustrations provide a strong narrative line following the cycle of the seasons. Tiny insects discover a flower sprout near a fallen log; it grows and blooms, creating a leafy playground. There are threats from predators, then the plant wilts and dies. In the spring, a new crop of sprouts appear. There are complex, illustrated subplots featuring ants, the pill-bug family, the cocoon. There's a branch that comes to life. There's beautiful music under the moon and stars. "Du Iz Tak?" is successful simply as a wordless picture book.
But, there's more!
What makes "Du Iz Tak?" absolutely unique is that it is written entirely in an insect-speak language, created by Ellis. Not only are the nonsense words fun to say, there's a decipherable logic and syntax to the language, delighting those readers who enjoy puzzles and decoding. Who knows, "ribble" and "gladdenboot" may end up just as familiar to readers of the future as the "jabberwocky" is to us!
The book has been "translated" into multiple languages, which brought an unusual challenge to the author and editor. It turns out that to successfully translate an imagined nonsense language, it first had to be translated into English!
As you think about gifts for friends and family this holiday season, remember, it's hard to go wrong with a book. And this enchanting, multi-layered picture book will appeal to all ages.
This is KLCC. I'm Connie Bennett, reviewing of "Du Iz Tak?" by Carson Ellis.