Volunteers Continue Push To Raise Oregon's Minimum Wage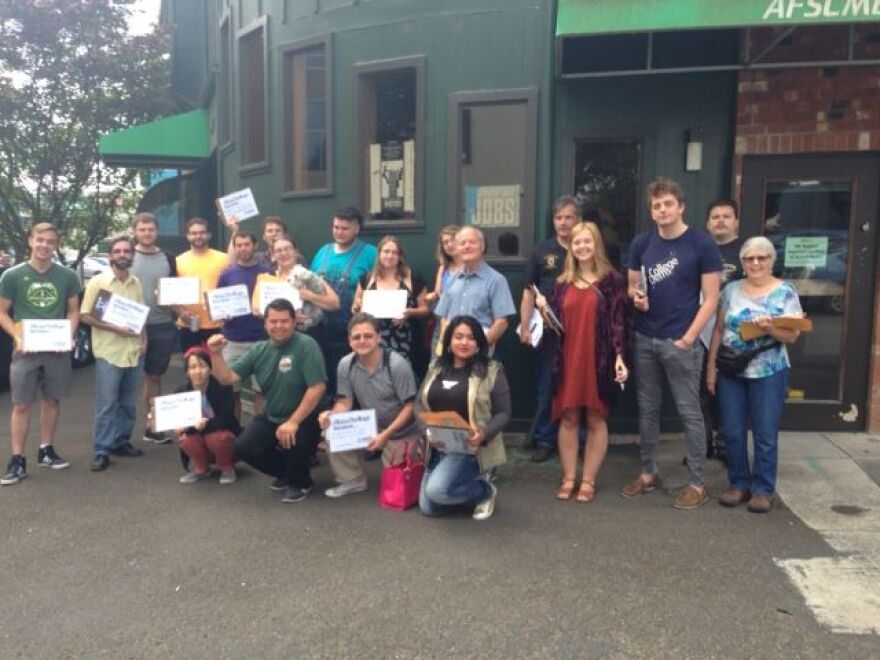 Union representatives, business owners, and volunteers took part in a statewide effort to raise Oregon's minimum wage Saturday.
The "Raise the Wage" Coalition is proposing increasing the minimum wage to $13.50 an hour, a boost from the current $9.25. Oregon's AFL-CIO organizer Phillip Carrasco says even though supporters disagree on a specific wage amount, *everyone agrees it needs to be increased.
Carrasco: "And there's a lot of passion around that. And there's going to be a growing number of people going out, knocking on doors, talking to people out on the street, talking on social media, and it's going to happen. We are going to raise the minimum wage. We need to not ignore the fact that working class families need a way to raise their families."
Supporters were out gathering signatures at the Lane County Fair, the Saturday Market, and in front of the Library in Eugene. Similar efforts were held in Bend, Portland, and Salem. Carrasco says getting an initiative on the 2016 ballot is their top priority.
Copyright, 2015 KLCC