Coalition of Oregonians Propose $13.50 Minimum Wage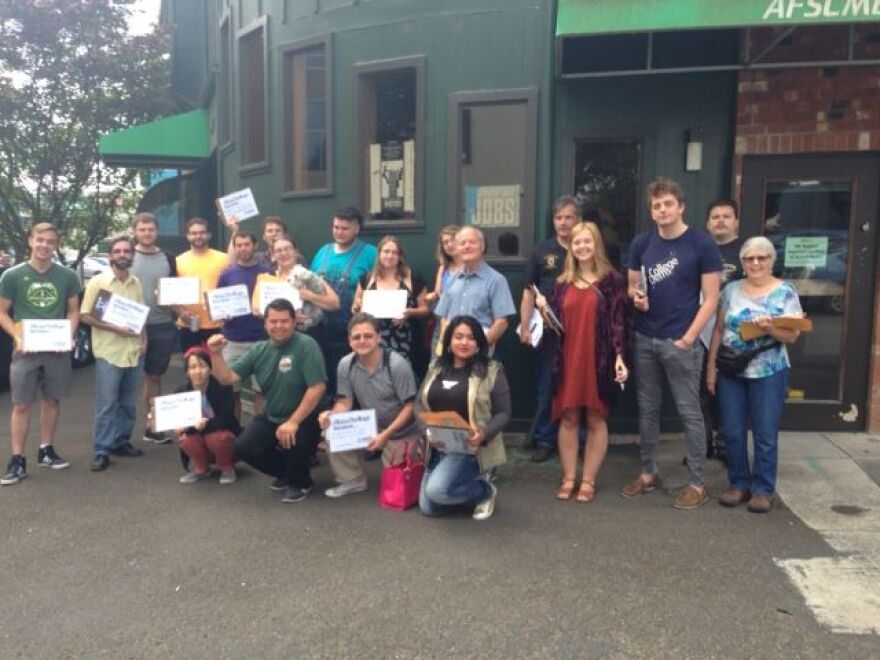 Oregon's minimum wage has been $9.25 since last January. A Coalition called Raise the Wage wants the state to boost it to $13.50 by 2018.
Raise the Wage began collecting signatures this week to gradually increase Oregon's minimum wage over three years.
Andrea Paluso is the Executive Director of Family Forward Oregon, a group supporting Raise the Wage. She says the initiative also proposes giving local governments authority to establish a higher wage than state law.
Paluso: "There's not that many states that prohibit local governments from being able to raise wages, but we do have that problem here. What it means is that cities and counties where cost of living is much higher aren't able to really address that fact by increasing the minimum wage in a way that's responsive to the actual cost of living in that region."
Paluso says this year Oregon's minimum wage dropped from 2nd to 9th highest in the nation. The federal minimum wage has been $7.25 since 2009.
Raise the Wage needs to gather more than 88,000 signatures to put their initiative on the ballot. If they do, Oregonians will vote on the measure in November.