Eugene Airport Numbers Show Increased Comfort With Travel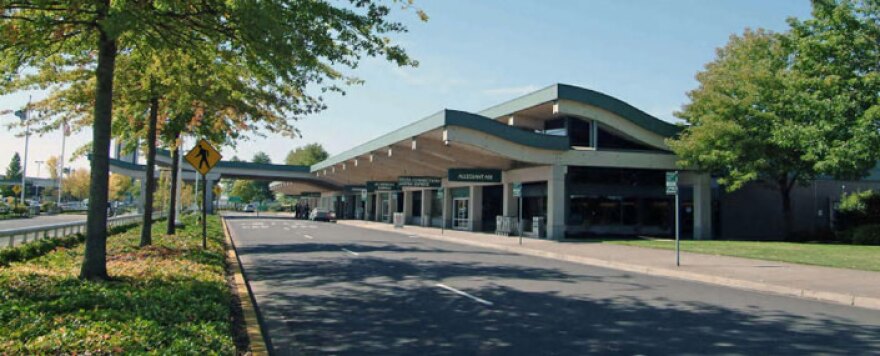 Eugene airport officials say increased travel demand reflects confidence in the vaccine rollout and declining COVID-19 cases.
Acting Airport Director Cathryn Stephens said they were expecting this week's travel to be about 80 percent of 2019. But on Thursday, nearly 19-hundred people went through the TSA checkpoint, "And that's actually 88% of our 2019 comparison," Stephens told KLCC, "so it definitely looks like we are headed for a really robust travel week for spring break."
Stephens said the airport has about three quarters the number of flights as 2019. She expects a return to full capacity soon, noting, "We can see in forward-looking schedules that we actually get back to 2019 levels in June."
Stephens added with new Southwest and American Airlines flights, the Eugene airport may fill more seats this summer than pre-pandemic. She thinks airlines see this time as an opportunity, and are jockeying for position to come out of the pandemic stronger.
Stephens said passengers should keep in mind masks are required on all airport property, including the parking lot. Social distancing and mask wearing is enforced inside all airports, under federal guidelines.