Petitions Against Aerial Spraying Reach Lane County Elections Office
Opponents of aerial herbicide spraying in Lane County have submitted stacks of petitions they say have more than 15,000 signatures. As KLCC's Brian Bull reports, the proposed ballot measure would put a ban on the practice.
Outside the Lane County Elections Office, about three dozen activists rallied, before members of Community Rights Lane County carried in several totes of petitions.
Rob Dickinson has been active with the effort. He says they only needed 11,500 signatures, but the proposed ban saw strong support among locals concerned for the environment.
"We think the herbicides cause harm in general, but we're trying to stop the practice that is most likely to harm communities and people", Dickinson tells KLCC.
"Because of the way that they apply it aerially by helicopter, it can drift and then they get onto neighboring properties and people and animals and pollute streams and soil, and so forth.
"So our initiative would not preclude them from using backpack spraying, which is much more controlled and lower volume."
A similar ban was narrowly approved in Lincoln County this spring. Court battles are keeping it from being enforced. Dickinson says they may face legal challenges, but expect strong support.
Lane County elections staff have 15 days to certify the signatures. If approved, the amendment will go up to a vote in May 2018.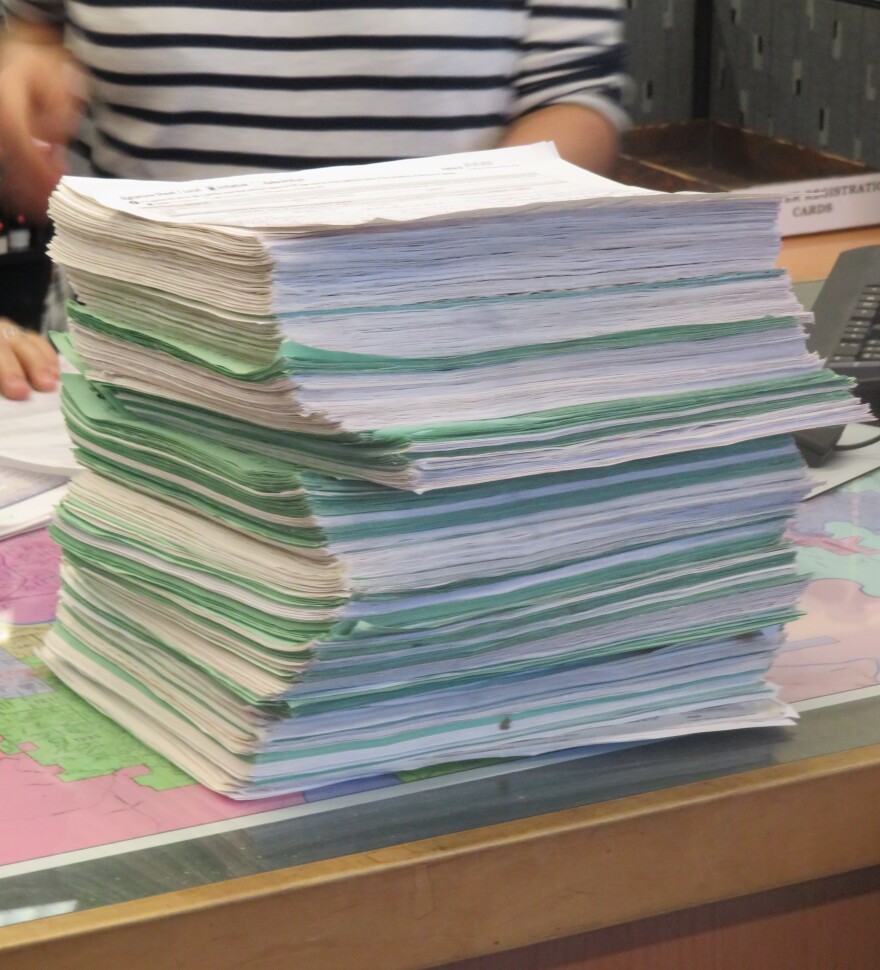 Copyright 2017, KLCC.