Local Governments Want Changes To Oregon's New Marijuana Law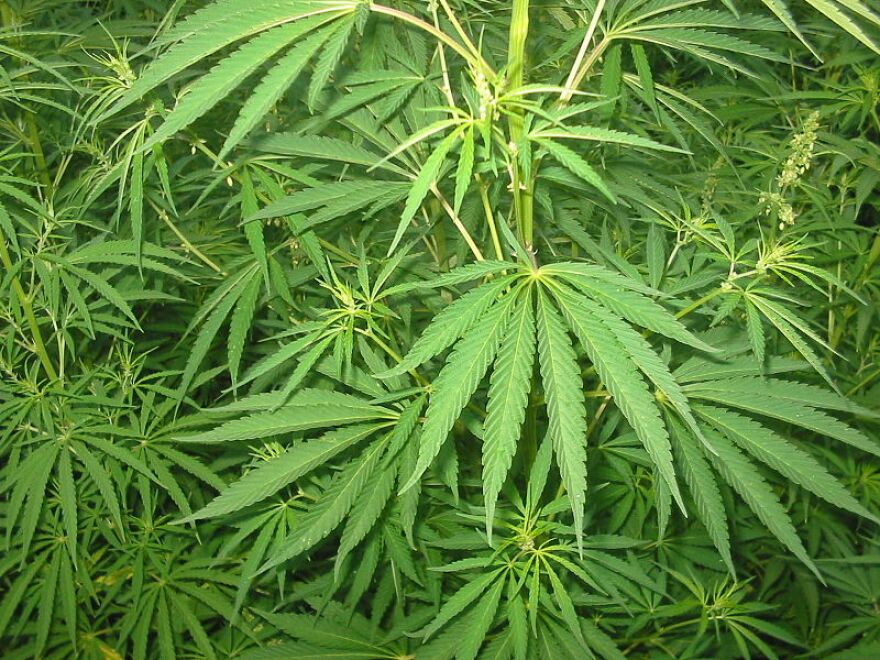 Oregon's Measure 91 – which legalized recreational use of marijuana – passed with a healthy 56 percent of the vote this month. Now, local officials are urging the state legislature to make changes they say will lessen the new law's impact and preserve their authority to make local decisions.
Last week, officials from the Oregon Liquor Control Commission briefed a legislative task force on details of Measure 91. Senator Lee Beyer – a Democrat from Springfield – asked OLCC director Steve Marks for suggestions on how to improve it.
Lee Beyer: "Given the direction that the public obviously wants it legal, is there a better way to do it that we can deal with things like concerns about getting it in the hands of children, limiting the cost to doing that, controlling the criminal elements, those kinds of things?"
Beyer noted that the legislature can change statues passed by voters. Marks said his staff was still analyzing the measure and wasn't able to offer specific guidance for changes. But if legislators are looking for suggestions, the League of Oregon Cities is happy to help.
Scott Winkels: "Oregon has historically been a strong home rule state and deferred a lot of the authority to elected local governments. I don't know why we would treat this any differently."
Scott Winkels is the League's point man with the legislature on Measure 91. He says cities are unhappy with a number of aspects of the law as passed by voters, which would regulate cannabis much the same as alcohol. For one thing, Winkels says, cities want to be allowed to ban cannabis related businesses. Under Measure 91, such a ban would require a local vote of the people in a general election. Winkels says cities are also concerned about their share of the tax revenue raised by legal marijuana sales. He says a similar arrangement with liquor sales is already leaving local governments in the lurch.
Scott Winkels: "Cities get a share of the liquor revenue. It doesn't in any way make up for the costs local governments incur in law enforcement and public safety issues and the public health hazards of alcohol abuse."
Winkels says local governments should be allowed to levy their own taxes on marijuana sales. Measure 91 specifically excludes that. Still, at least 70 Oregon cities – including Portland and several adjacent suburbs – have passed pot taxes they hope to get grandfathered in.
But Anthony Johnson is worried all this tinkering could hobble the new law.
Anthony Johnson: "We want to move marijuana out of the underground, unregulated market into a regulated system."
Johnson was the chief petitioner for Measure 91. He says the measure carefully set the tax rate on cannabis lower than in Washington and Colorado. There, high taxes have driven the price of legal weed way above the black market price, stunting the growth of the legal market.
Anthony Johnson: "If localities are allowed to impose any additional tax, all that tax is going to do is push marijuana sales underground in that community"
He says giving local governments freedom to opt-out of having cannabis businesses in their communities would similarly undercut the law.
Hanging over the entire project is the threat of a federal crackdown. The US Justice Department has said it will allow states to set up legal cannabis systems. But if those systems fail to curb the black market, allow children to access weed or result in pot being moved across state lines, the DOJ says it could step in and re-assert federal law. Anthony Johnson says that would be a disaster.
Anthony Johnson: "We know if we regulate it like beer and wine, the feds will stay away. But if we start diverting from that, and we're allowing marijuana to leak into underground black markets, then we could see the federal intervention that I think everybody would like to avoid."
Peter Buckley would certainly like to avoid that. The Ashland Democrat is the House budget chief and co-sponsor of last years' medical marijuana dispensary law. He says he appreciates the concerns of local officials and thinks some compromise is possible. But he's skeptical of allowing local officials to ban pot-related businesses.
Peter Buckley: "And I don't think the legislature is going to do that. I think that it'll stay with that being a vote of the people. The people of the state voted this into place. The people of the state voted the medical marijuana program into place as well. So I don't believe it's up to a city council to make that determination."
As for local pot taxes, Buckley says …
Peter Buckley: "Let's put this in place in Oregon. Let's see how it works for a couple of years. And then come back with actual date on here's what the costs we're incurring, here's why the taxation system should be changed on marijuana. But to do it pre-emptively I think would be the wrong move."
Buckley thinks the legislature should lean toward honoring the will of the voters, rather than jumping in to modify the new law.
But Scott Winkels with the League of Oregon Cities says local governments already feel the state has taken away their options in a variety of areas, from property taxes to land use decisions. Taking a wait-and-see approach to cannabis legalization, he says, is asking local officials to take a leap of faith that the state will do right by them.
Scott Winkels: "And if you look at the financial picture of local governments in Oregon, I don't think anyone would be surprised that we would not be interested in being gambled on."
The legislature is expected to take up Measure 91 soon after convening in February. The measure requires the Oregon Liquor Control Commission to have a regulatory structure in place and be ready to license cannabis businesses by January 1st, 2016.
Copyright 2014 Jefferson Public Radio